Instructional Technology / REMC 4
Support educators and students to more effectively integrate local and state technology resources to improve instruction and learning. Assist learners to select and make best use of technology resources to accomplish their goals.
Intended Outcomes of Service:
As a result of learning to more effectively using technology resource, these resources will
become a seamless part of the learning process. Users will save time and have improved
communications.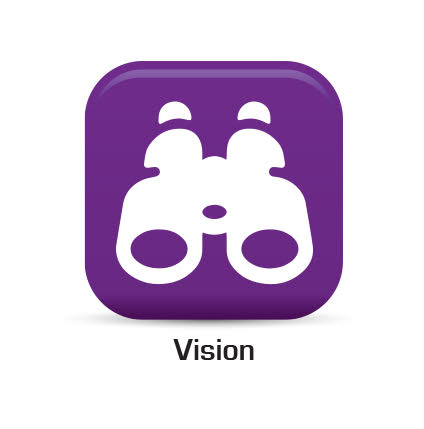 Examples of Service:
Model teach a class to help students create a website using Google Sites to create a digital portfolio - to house examples of their work. Provide robots and training to support a teacher instructing students to code. Meet with a principal to create a time-saving workflow using a customized Google Form to document student behavior.
Assist a world language teacher in their use of technology. This begins with an initial meeting to select the best tool to meet the learning objectives. Next I provide the teacher with training so they are more confident using the selected technology. To maximize impact, other world language teachers are invited to the training. This is followed up by model teaching of a lesson - and coaching of the teacher as they teach the lesson. Follow up is scheduled to assure success and answer deeper level questions and more advanced features in the selected technology. During the follow up - I share new strategies to use the current technology, and introduce new and related technology they may want to consider.
Meet with a school leadership team to 1) create a survey for staff assess their technology integration needs, 2) analyze survey results and set priorities. 3) create a learning plan to address their priorities. Provide options for teachers who prefer to meet 1:1 and those who prefer to learn in a group 4) meet with teachers 1:1 and lead monthly professional development workshops 5) assess the learning and future needs using a survey.
Assist school leaders in their purchasing decisions using REMC SAVE cooperative purchase programs for items such as Chromebooks, or content filtering. Manage the aggregate purchase process and provide support and training for programs including Discovery Education and School Public Performance Movie licenses.
Intended Audiences:
Direct service to student(s)
Individual or group of classroom teacher (grade level, department, etc.)
Non-teacher support staff
School building or district administrator
School building or district leadership team
Entire school building, entire district, community
Delivery Methods:
Facilitation of a meeting (more than 1 other person)
Provide or lead training on a specific topic (conduct a workshop)
Model instructional practices in the classroom
Work directly with students (instruction/facilitation)
Work directly with administrators or building leadership teams
Serve as an attendee (content expert) at a meeting (not facilitating)
Plan with a administrators and teacher/s (1-1 or group)
Analyze data with a teacher(s) or leadership team (1-1 or group)
Advise/recommend a purchase or course of action
Coordinate an event, activity, or collaboration
Represent a district or specific user to solve a problem with a vendor, or find a solution
Regional Education Media Center - REMC 4 (REMC Association of Michigan)
Manage devices and the checkout/return process and training for items borrowed from the MAISD/REMC 4 Discovery Center.
Networks Supported:
MAISD Technology Teachers Group: The MAISD Tech Teachers is a regional group which meets for a full day, 4 times a year. Membership is open to any MAISD or REMC 4 educator involved with supporting the use of technology resources to improve teaching and learning. Members are typically the district's technology teachers, technology coaches, and instructional technology staff. These meetings provide time for professional learning and sharing. Guest presenters are often brought to extend learning. Each meeting includes time to learn a new maker tool. There is no cost to attend and lunch is provided. There is also a closed listserv for communicating with this group. Contact Andy to be added to this group.
REMC 4 Advisory Council (Librarians/Media Specialists): The REMC 4 Media Specialist is a regional group which meets for a full day, 3 times a year. Membership is open to any MAISD or REMC 4 educator involved with supporting their school library or media center. Members are most often school librarians, media specialists, media center clerks or aides. These meetings provide time for professional sharing and learning from each other. Resources, new ideas, and solutions to related to the use of media and books are shared at each meeting. Guest presenters are often brought to extend learning. There is no cost to attend and lunch is provided. There is also a closed listserv for communicating with this group. Contact Andy to be added to this group.
MAISD Technology Coordinators
MAISD Curriculum Coordinators