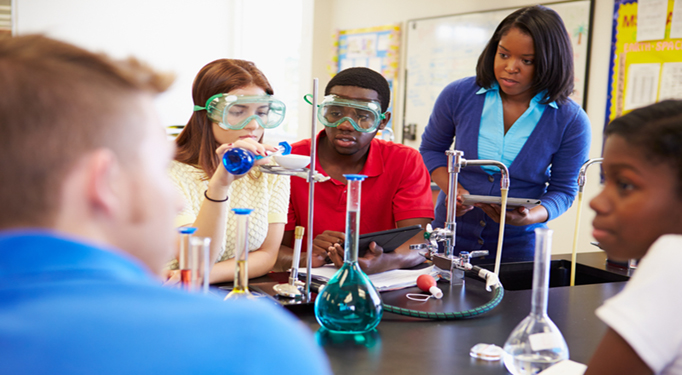 Science
Science instructional staff at MAISD provide resources, professional development, consulting, and strategic support and planning for county districts necessary for the implementation of the NGSS-based Michigan Science Standards. This collaborative effort results in ongoing, comprehensive professional development programming for teachers and administrators, resource development in the areas of model curriculum, and performance assessments.
Next Generation Science Exemplar (NGSX)
The Next Generation Science Exemplar (or NGSX) professional learning system is a unique learning environment designed to connect learners to a multi-faceted web-platform — with a wide range of digital (video and print) resources, guided activities, and interactivity with colleagues. NGSX provides a unique, image-rich context for combinations of K-12 teachers, administrators, science coaches, and higher education pre-service faculty. Together, in face-to-face study groups, NGSX participants explore the major ideas found in the NRC Framework and the Next Generation Science Standards (NGSS), developing tools and strategies to take this new vision back into their classrooms. NGSX also serves as a research site to collect data on 3-dimensional learning and the enactment of that learning in classrooms.
Modeling Instruction in Michigan for Physics, Chemistry & Biology Teachers
American Modeling Teacher Association is an organization of teachers, by teachers and for teachers who utilize Modeling Instruction in their Science, Technology, Engineering and Mathematics (STEM) teaching practice. Instead of relying on lectures and textbooks, the Modeling Instruction program emphasizes active student construction of conceptual and mathematical models in an interactive learning community. Students are engaged with simple scenarios to learn to model the physical world.

Professional Development