Teacher Information
Teaching Artists Needed
We will be seeking Teaching Artists to help facilitate in-classroom activities in the areas of music, theatre, and visual art. Please visit our Application for Aesthetic Education Teaching Artists for more information and to apply! New music applicants would attend training in Summer 2020 and start serving in the 2020-2021 school year.
Training
The Aesthetic Education program requires attendance at a summer institute for both classroom teachers and teaching artists before they can participate in the program.
The next cohort of teachers and training artists will be recruited in early 2020.
Authentic Arts Experiences
Music
West Michigan Symphony presents Eclectic Strings Music Ensemble - January 21, 2020
West Michigan Symphony presents Sujari Brit, cellist - March 12, 2020
Arts Midwest presents Mongolian ensemble "Choor" - March 16, 2020
Theater/Opera
MCC Center for Theater presents: "The Diary of Anne Frank" - October 23, 2019
MCT presents: "A Christmas Carol" - November 20, 2019
MCT presents: "Our Town" - February 19, 2020
MCCA presents: Indy Opera Resident Artists in Children's Opera "Tails of Cats and Mice" - March 24 & 25, 2020
Visual Arts
MMA Exhibition: Undying Traditions Memento Mori - September 12, 2019, through January 5, 2020
MMA Exhibition: 20 for 20 Celebrating Michigan Illustrators - January 16 through May 10, 2020
Resources
Community Partners and Sponsors
ArtsMidwest
Muskegon Civic Theatre
Muskegon Community College
Muskegon Community Concert Association
Muskegon Museum of Art (Sponsor)
West Michigan Symphony (Sponsor)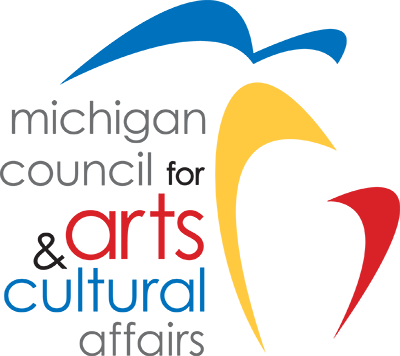 This activity is supported by the Michigan Council for Arts & Cultural Affairs.