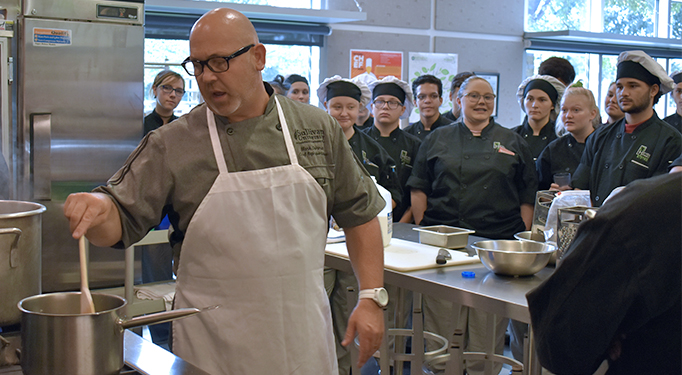 Michigan College Month at the CTC
October is Michigan College Month (MCM), a national initiative to provide all high school seniors the chance to apply to college and for financial aid. To show support, the CTC is offering the following events:
Future Fridays: Students and staff are encouraged to wear college, trade school, or military attire.
College Application Fridays: October 11, 18, and 26 CTC students can get assistance completing college applications.
FAFSA Support: Assistance completing FAFSA is available for students and parents during conferences, by appointment, and during College Application Fridays.
Many classes will visit colleges, universities, and trades schools this month including the Plumbers and Pipefitters Union. Criminal Justice students have also had the opportunity to hear presentations from representative from the armed forces.
OTHER TECH CENTER NEWS:
Did you know that all Career Tech Center (CTC) classes offer free college credit? Find out more by visiting our College Credit page.