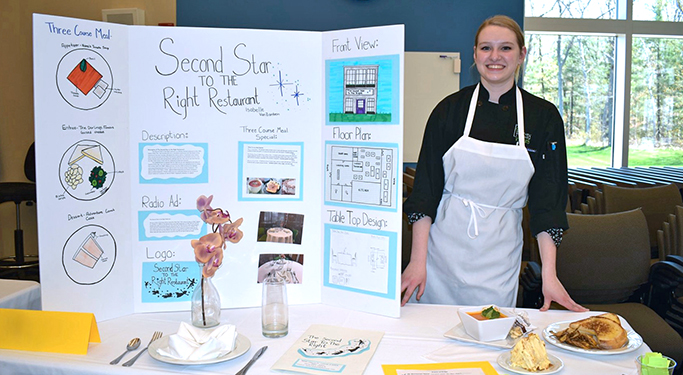 Still seats available in exciting Hospitality & Tourism program
Hospitality and Tourism is among the fastest growing industries in Michigan and Muskegon county. Interested high school juniors and seniors can be a part of the exciting local foods movement, earn high school and college credits, explore careers in hospitality, and earn national ServSafe® certification as they prepare for a successful future. Seats are still available for the 2019-2020 school year. See your guidance counselor the first week of school to enroll.
For more information on this program visit our the Hospitality & Tourism webpage.
OTHER TECH CENTER NEWS:
Career Camp for seventh and eighth graders took place June 17-20. For a glimpse into the hands-on learning and career-exploration students enjoyed visit the Career Camp album on the CTC Facebook page.