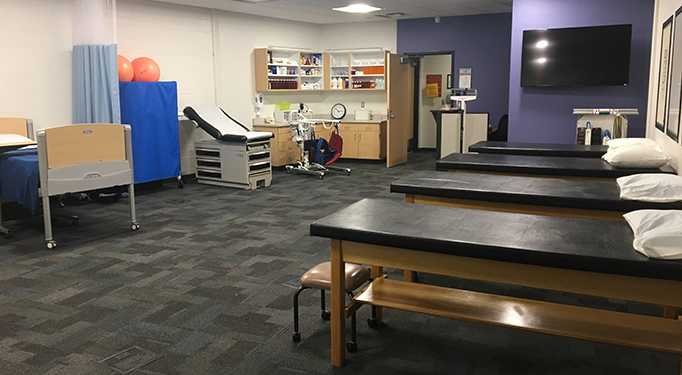 What's new for 2019?
As Career Tech Center (CTC) students kick off the school year they'll notice fresh updates to classrooms and labs, new faces, and even a new class!
Over the summer, the Health Science Academy area was renovated. The new set up includes a separate classroom with an adjoining lab space. The new lab gives students a larger workspace that better simulates a real-world setting.
Several new staff members joined the CTC team this fall, as well. Laura Callahan is the new Allied Health II instructor, Colleen Halloran-VanderWier teaches Allied Health III, and Jim Bradshaw is an additional parapro for the Machining/Engineering Technology program.
Also new this year is the Bio Tech/Engineering class. In this program, second-year students engage in project-based learning that combines science, engineering, and technology to solve problems.
OTHER TECH CENTER NEWS:
Interested juniors and seniors who would like to enroll at the CTC this fall may still do so by contacting their high school guidance counselor by September 6, 2019.