MAISD Transition Campus
Open House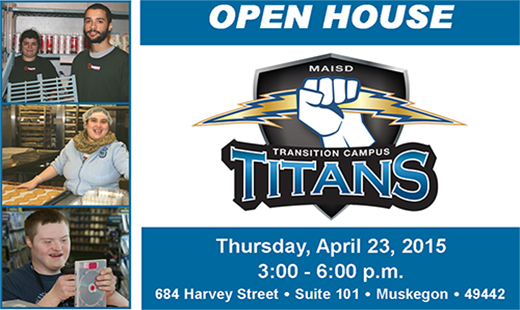 Please Join Us for an Open House!
The MAISD Transition Campus students and staff cordially invite you to an open house on Thursday, April 23, 2015, from 3:00 p.m. to 6:00 p.m.

Come and meet some of our students who attend the program and their staff. Learn more about the academic courses, vocational opportunities and life skills training that support their transition from high school to adulthood. Enjoy light snacks, refreshments and tour the newly renovated campus.
The MAISD Transition Campus is located on the garden level of the MAISD South Building, previously known as the Oakview Medical Complex, at 684 Harvey Street, Suite 101, Muskegon, MI 49442.
If you need further information, please call 231-773-9158.