$5,000 grant to fund iPads for Muskegon Transition Students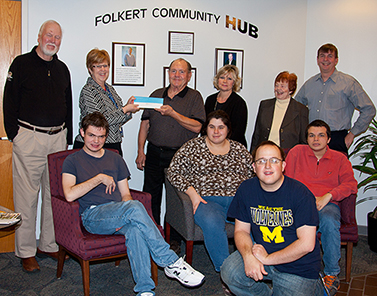 Muskegon Public Schools students that attend the Transition Campus
at the HUB in Norton Shores will now have new iPads, protective cases, and software to support learning thanks to a $5,000 grant through the
Cathy Page Memorial Fund. The 13 students range in age from 18- to 26-years-old and will use the iPads to advance their academic, life, and employability skills. The new technology will also help them practice the transition to more independent living after high school.
Wesley School Principal Catherine Burr oversees the educational
program at the HUB.
According to Burr, evidence has shown that the use of adaptive
technology like iPads has opened many windows of learning for students with intellectual and/or developmental disabilities. "The iPads will allow students to use specific apps focusing on money, math, budgeting,
spelling, grammar, writing, health, and even recipe conversions." As the current students graduate, the iPads will stay at the HUB to be used by future Muskegon Public School students.

Read entire article
Learn More about the HUB facility and see pictures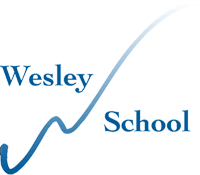 "We give our students an opportunity to learn in a safe, supportive environment"
Wesley School
915 E. Wesley Ave.
Muskegon, MI 49442
phone: 231-773-9158
Fax: 231-773-2324
Catherine burr

Principal
Phone: 231-767-7303 cburr@muskegonisd.org
Christine DeWildt
Assistant Principal
Phone: 231-767-7320
cdewildt@muskegonisd.org